Trading on mimo - Step-by-Step Instructions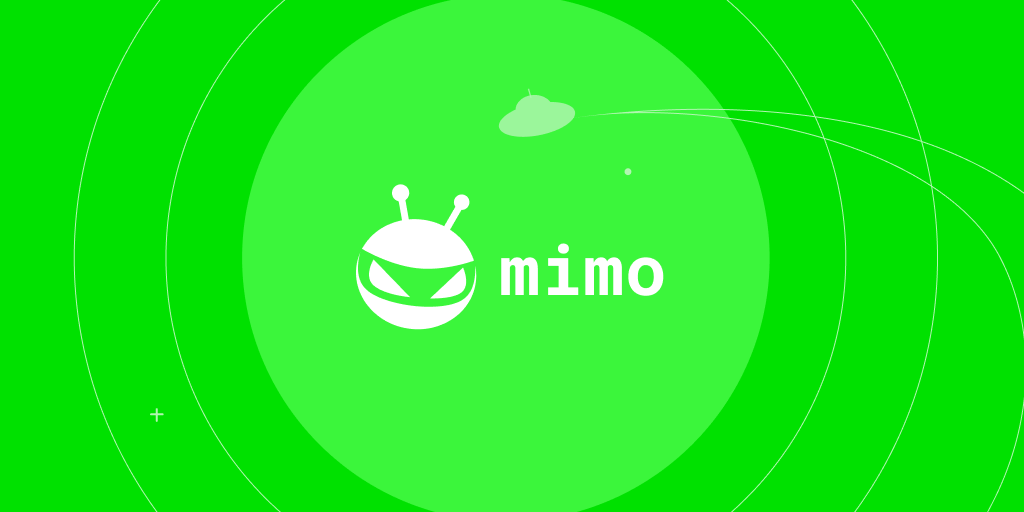 mimo is a decentralized exchange (DEX) with automated liquidity on IoTeX. Instead of a centralized order book, mimo utilizes liquidity pools and automated market making (AMM) algorithms to connect buyers and sellers of crypto-assets in a decentralized fashion. mimo allows anyone to trade or provide liquidity for various pairs of assets, where those that provide liquidity for a specific pool will share the transaction fees from trading.
In this thread, we share step-by-step instructions on how to trade on mimo.
---
Step 1: Connect to ioPay Wallet
On Desktop:
Install ioPay Desktop Wallet – Download
In your browser navigate to mimo.exchange
Click on "Connect Wallet" then unlock your IoPay wallet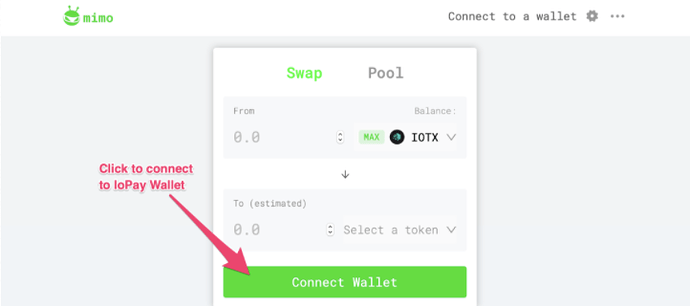 On mobile:
Install ioPay Mobile Wallet – Download
Inside ioPay app select "Discover" tab and navigate to mimo.exchange
Click OK to confirm the connection with the wallet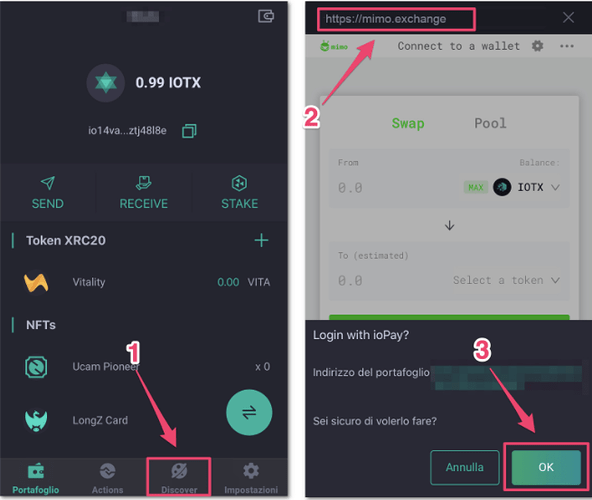 Step 2: Select the tokens you want to trade
Now that mimo is connected to your ioPay Wallet, make sure you are on the SWAP tab: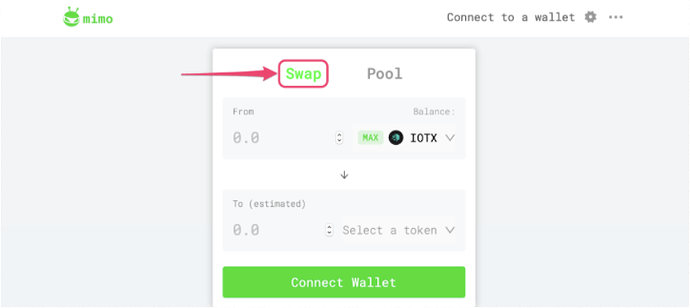 In the From drop down list:
Select the token you want to swap from
Check the balance for that token in your account: make sure the balance is greater than zero
Set the amount of tokens you want to swap

In the To drop down list:
Select the token you want to swap to
Check the price per token that you will pay
Check the estimated amount you will receive, alternatively set your desired estimated amount to receive (the sent amount will be auto-updated as well, depending on the current DEX price for the pair)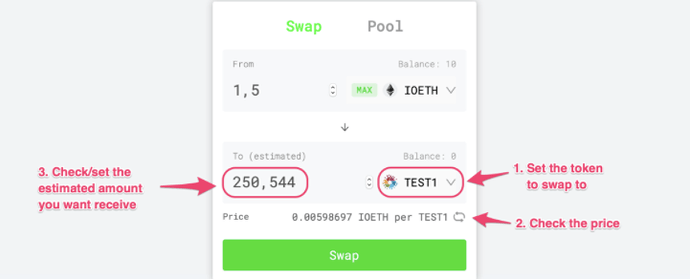 Step 3: Change Swap Settings (optional)
Optionally, you can change the settings for your swap by clicking the settings button in the top bar. This will give you access to a few settings:

Slippage Tolerance : when sending a swap transaction, the available liquidity for the selected pair may change if other transactions get accepted before yours, leading to a price change for your swap. The Slippage Tolerance protects you against these price changes: set a low or a high tolerance based on your needs: if the actual price at the time your swap is executed is increased more than the set tolerance then your swap will not be executed.
Transaction Deadline : when sending a swap transaction, several network factors can affect the delay with which the transaction is actually broadcast to the blockchain. the Transaction Deadline protects you against these delays by canceling your swap transaction if it is accepted by the DEX beyond the set time span.
Step 5: Review the swap details
Before confirming, check the details for the swap transaction in the box at the bottom:
Minimum received : Depending on the actual price and time when the transaction is executed by the DEX, if the slippage tolerance and transaction deadline are respected then your swap will be executed and this is the minimum guaranteed amount of tokens that you will receive.
Price Impact : This value tells how much price will change after your swap is execute: the bigger the swapped amount, the bigger the impact on the price change will be.
Liquidity Provider fee : this is the amount of the fee (0.3%) for using the service, that will be distributed among all the liquidity providers for the selected pair, as a protocol incentive

Step 6: Perform the swap
Click the SWAP button
Review your swap details, and confirm the swap
Finally, confirm the transaction in ioPay