ChangeNOW: Use Your Credit Card to Buy $IOTX on mimo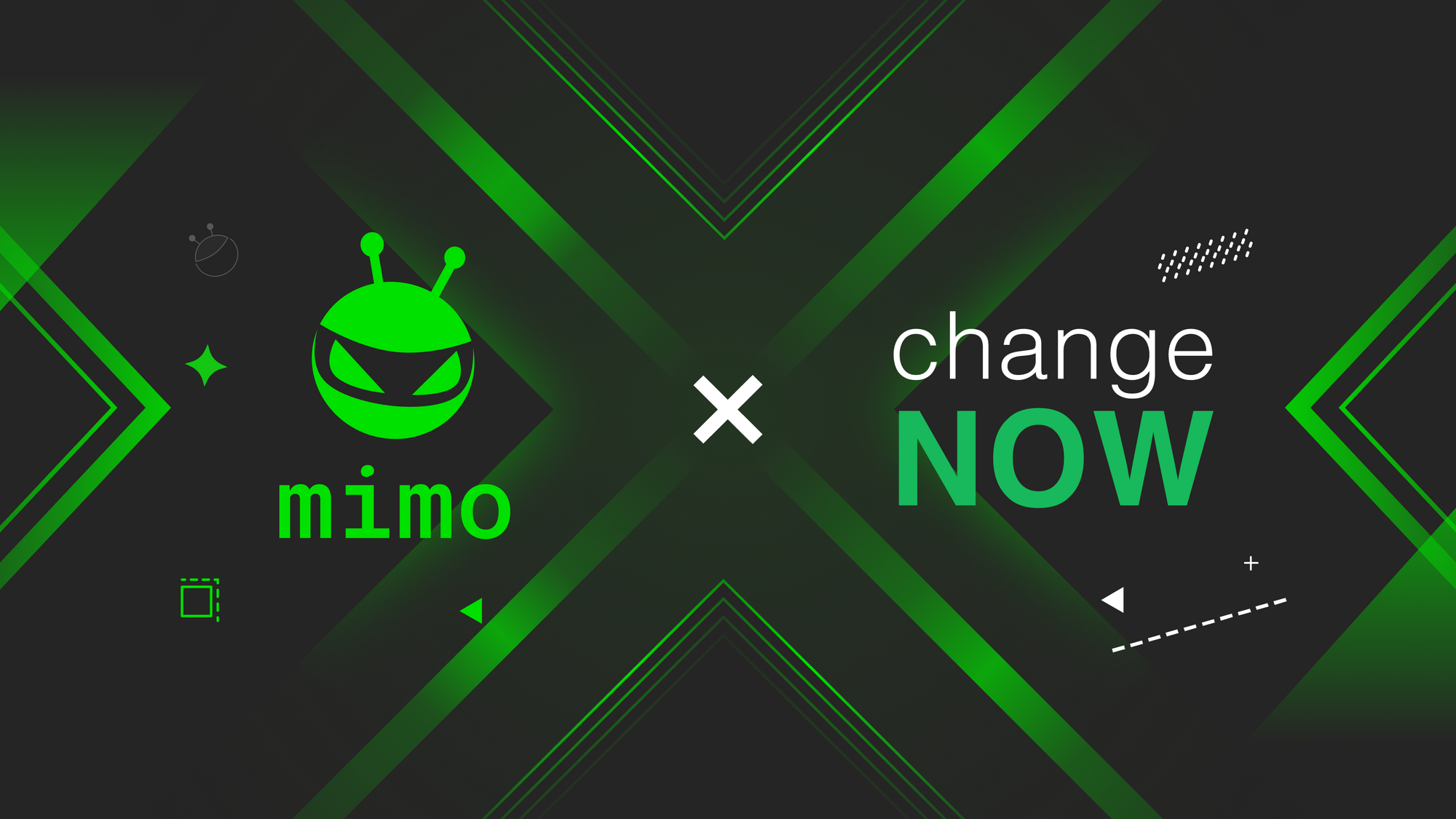 We are excited to announce that you can now buy IOTX directly on our mimo DEX thanks to our integration with ChangeNOW! ChangeNOW enables cryptocurrency payments in over 60 different fiat currencies with Visa and Mastercard debit or credit card.
Once you purchase IOTX directly, you will be able to swap your IOTX for any other token on the IoTeX network. And the best part is - you never have to leave the mimo app! IoTeX announced earlier this month that ChangeNOW welcomed IOTX as one of its available assets for purchase.
Now this integration has taken the next step by launching on the mimo DEX. By having a fiat gateway straight to mimo users can seamlessly participate in the IOTX ecosystem.
ChangeNOW provides a user-friendly experience unlike any other. By purchasing IOTX directly on mimo, users will never need to rely on a centralized exchange to purchase their cryptocurrency and then transfer it to a decentralized exchange.
This integration marks a major milestone towards greater IoTeX mainstream adoption. It gives even the most novice cryptocurrency users the opportunity to join the IoTeX ecosystem in an effortless, confusion-free process. This creates a lower barrier to entry for novice users, and not to mention, adds unparalleled convenience to even the most expert crypto community members! Even seasoned crypto users appreciate ease of use.
Simplifying the purchasing of native IOTX also makes it simpler for users to swap those IOTX for other tokens on the network, free of complication. Perhaps you want to buy GFS and GFT to play StarCrazy's P2E game, or maybe you want to trade some Zoom tokens and start yield farming on IoTeX. The possibilities are endless!
We are thrilled to welcome more users into the IoTeX ecosystem thanks to the addition of this fiat gateway. As more dApps continue to launch on the IoTeX network, mimo can now provide a user-friendly platform for their user base to grow and evolve thanks to such a simple payment process.
Buy IOTX With Credit Card on mimo now!